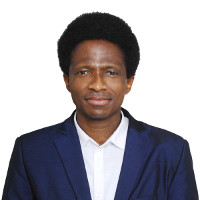 Welcome to the world of Fatai Oladapo Adebanjo; a world that believes in the equality of man, irrespective of status, race, color, or background! The world that embodies humanity love!
In my world, everybody is important. I believe that the human race is ONE BIG FAMILY, and we can only achieve peace and unity when we decide to make giving unconditional Love to one another our top priority.
One of the major problems facing our world today is inadequacy of true love. We need to choose love and eschew hatred towards one another, and doing so will result in embracing peace and a resistance of violence.
My dream is to encourage a world whereby people of all races and skin color come together as one in friendship and as partners and family in ONE love and care for one another.
Mine is a world that accommodates love, mercy, forgiveness, and humanitarianism.
We came into this world with nothing and we can carry nothing out; hence, we need to make life convenient and loving for our other fellow human beings.
I still believe in humanity and this belief has prompted me to donate a portion of my books proceeds to a charity designed to promote the spirit of ONE LOVE globally. This practice shall continue as long as my books are available for sale.
Some have visited this world before us and are now gone to their reward. We are here for a brief time and there will come a day when we too shall pass on the torch to those who come after us. When that day comes, we will no longer have the opportunity to serve our fellow man.
Therefore, I implore you as you visit this page that you would make a commitment to do your best in spreading and sharing the true Love in our world while you are still alive; as well as helping to create unity and peace and therefore making our world better for both the present and future generations to live in.
Thank you for your anticipated co-operation!